Additional Resources:
---
Uponor Videos: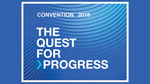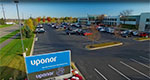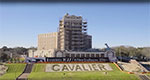 Uponor PEX Plumbing at the Cavalier Hotel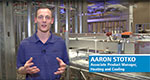 Uponor PEX Hydronic Piping Systems
---
Press Releases:
Uponor launches revolutionary ProPEX® copper press adapters
Uponor Celebrates Grand Opening of Hutchinson Facility
Thank you for visiting the Uponor booth at the 2018 ASPE Convention & Expo
2018 Uponor Engineering Summits
Uponor celebrates historic, 100-year milestone by ringing the Nasdaq Stock Market closing bell
Uponor North America appoints new vice president of Finance
Uponor receives David Weekley Homes award for fifth year
Uponor Announces Hutchinson Facility Now Operational
Executive Sustainability Summit Set for May 15 at Minnesota Zoo
Uponor Named Minnesota Manufacturer of the Year – First Company to Receive Award Twice
Uponor Convention welcomes Pro Squad plumbers for training
Uponor names Chad Meyer senior director, Intelligent Water
Uponor invests additional $10 million in Phyn; establishes 50 percent ownership in joint venture
Hutchinson expansion progresses with hiring of senior manager
Uponor partners with UNIFI Labs for BIM content solution
Uponor launches revolutionary ProPEX® copper press adapters
Industry-first adapters connect ASTM F1960 PEX expansion connections to ½" to 3" copper press piping systems
Download / View:

ProPEX® Copper Press Adapters
APPLE VALLEY, Minn., December 11, 2018 — With plumbing professionals looking for flameless solutions that make hybrid PEX-to-copper connections fast and easy, Uponor North America is answering the call with the launch of its industry-first ProPEX® copper press adapters in sizes from ½" to 3".
Manufactured from high-quality, lead-free brass to meet all local and national potable-plumbing codes, these innovative press adapters reduce overall project timeline by an average of 71% (compared to sweat), don't require new tools or processes, and are backed by Uponor's 25-year transferable limited warranty.
This new innovation is available now throughout the U.S. and Canada – and it's the only copper press adapter available in 2½" and 3" sizes. It also incorporates a patented design for securely fastening the pipe and fitting together, eliminating the need for a stainless-steel ring.
"As PEX piping becomes more prevalent in commercial plumbing projects, design and installation professionals told us they needed a solution to quickly and confidently connect hybrid plumbing and hydronic piping systems," says Doug Fulton, sr. director, Corporate Strategy and Segment Marketing at Uponor. "We're excited to not only introduce our latest innovation, but also solve a key pain point for commercial installers."
For more information about Uponor's new ProPEX copper press adapter, visit online or contact a local Uponor sales professional.


Download / View
News Release:
Media Contact
Patti Winger
Sr. Manager, Corporate Communications
T 800.321.4739, ext. 6775
M 651.341.8991
E patti.winger@uponor.com


Agency
John O'Reilly or Payton Bailey
GreenHouse Digital + PR
T 815.469.9100
E john@greenhousedigitalpr.com | payton@greenhousedigitalpr.com


About Uponor
We mean progress.
Apple Valley, Minn.-based Uponor North America is the partner that plumbing and HVAC professionals trust for smart water and energy solutions. The company is helping to advance the construction industry through innovation, education and advocacy focusing on the defining issues of our time: water, energy and skilled labor. An award-winning manufacturer of PEX piping and provider of plumbing, fire safety, radiant heating/cooling, hydronic piping, and pre-insulated piping systems, Uponor offers solutions for new construction, retrofits and remodels in residential and commercial markets. In partnership with Belkin International, Uponor formed an intelligent water company and launched Phyn Plus, a smart water assistant and shutoff that brings the Internet of Things to the plumbing industry. Recognized for best-in-class manufacturing, sustainability, economic development and as a top workplace, the Uponor group of companies employs more than 4,000 worldwide. Uponor group's global headquarters are located in Vantaa, Finland.
© 2018 Uponor, Inc.
Uponor and ProPEX are trademarks or registered trademarks of Uponor Corporation and Uponor, Inc.
###
IMAGE GALLERY
The new ProPEX® copper press adapters from Uponor bring consistency, confidence and performance to hybrid copper-to-PEX piping systems.

---

Press Adapters Step Guide: How to make a connection with a ProPEX® Lead-free (LF) Brass Copper Press Adapter