Additional Resources:
---
Uponor Videos: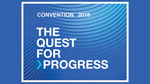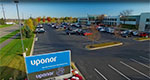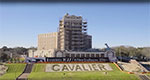 Uponor PEX Plumbing at the Cavalier Hotel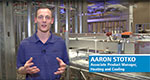 Uponor PEX Hydronic Piping Systems
---
Press Releases:
Uponor launches revolutionary ProPEX® copper press adapters
Uponor Celebrates Grand Opening of Hutchinson Facility
Thank you for visiting the Uponor booth at the 2018 ASPE Convention & Expo
2018 Uponor Engineering Summits
Uponor celebrates historic, 100-year milestone by ringing the Nasdaq Stock Market closing bell
Uponor North America appoints new vice president of Finance
Uponor receives David Weekley Homes award for fifth year
Uponor Announces Hutchinson Facility Now Operational
Executive Sustainability Summit Set for May 15 at Minnesota Zoo
Uponor Named Minnesota Manufacturer of the Year – First Company to Receive Award Twice
Uponor Convention welcomes Pro Squad plumbers for training
Uponor names Chad Meyer senior director, Intelligent Water
Uponor invests additional $10 million in Phyn; establishes 50 percent ownership in joint venture
Hutchinson expansion progresses with hiring of senior manager
Uponor partners with UNIFI Labs for BIM content solution
Uponor partners with UNIFI Labs for BIM content solution
UNIFI Connect portal provides secure workflow for inserting accurate Uponor content directly into Autodesk® Revit® models in real time
Download / View:

UNIFI Connect AHR Expo 2018 Media Kit

Uponor PEX hydronic piping systems video


Hydronic piping images video montage


Uponor Ecoflex pre-insulated piping systems video


ProPEX brass transition fittings video


ProPEX EP opposing-port tees video


Uponor prefab comparison video


UNIFI video


UNIFI press release


Uponor guidelines for water additives


Hydronic systems portfolio


Hydronic piping sell sheet


Hydronic piping images


ProPEX transition fittings sell sheet


ProPEX EP opposing-port tees sell sheet


ProPEX groove fitting adapters sell sheet


2018 Commercial Business Climate presentation
Apple Valley, MN, January 22, 2018 — Uponor North America (Uponor) is pleased to announce a strategic partnership with UNIFI Labs that makes its Autodesk® Revit® content library available to global architectural firms, engineering firms, contractors and operators (AECO) via UNIFI Connect, a globally available cloud-based portal for premium-quality BIM content.
Directly tied to UNIFI's industry-leading BIM content management software used by leading AECO firms across the world, UNIFI Connect provides a secure and unique workflow for designers to access and insert building product manufacturer content directly into Autodesk Revit models. Designers can simultaneously browse content from their internal, firm-based libraries alongside high-quality content from Uponor when searching for Revit content to place in their projects.
"UNIFI Connect allows Uponor to provide our customers with the best BIM content experience in the industry," says Mike Rivers, sr. manager of Design Services at Uponor. "It enables us to more closely collaborate with our customers and also improves usability for designers and engineers."
All content hosted on the UNIFI Connect portal has undergone UNIFI's rigorous quality-control process, providing a greater degree of assurance to design firms that the content will perform appropriately in a project environment. UNIFI Connect also helps to facilitate better collaboration and data exchange between manufacturers and designers through the utilization of content that is accessed in real time.
For example, rather than downloading content in an isolated way that leads to a disconnect between the content provider and the content user, UNIFI Connect allows designers to access content through specific, administrator-approved manufacturer channels. In doing so, when manufacturers make updates to their content library, it alerts library administrators to these changes, including models that may exist in live projects, so they can make any updates necessary within their projects or firm-based libraries.


Media Contact
Patti Winger
Sr. Manager, Corporate Communications
T 800.321.4739, ext. 6775
M 651.341.8991
E patti.winger@uponor.com


Agency
John O'Reilly
GreenHouse Digital + PR
T 815.469.9100
E john@greenhousedigitalpr.com


About Uponor
Uponor, Inc. is an award-winning provider of plumbing, fire safety, radiant heating/cooling, hydronic piping and pre-insulated piping systems for residential and commercial applications. In 2016, Uponor partnered with Belkin International to form Phyn, a new intelligent water company to revolutionize the way consumers interact with water and help solve major challenges facing the global water supply. Recognized for best-in-class manufacturing, sustainability, energy efficiency, safety, business growth, economic development, workplace giving and a top workplace, Uponor employs more than 3,900 worldwide.
© 2018 Uponor, Inc.
Uponor is a trademark of Uponor Corporation and Uponor, Inc.
Autodesk and Revit are registered trademarks of Autodesk, Inc.
UNIFI Labs and UNIFI Connect are trademarks of UNIFI Labs, Inc.
###
IMAGE GALLERY
Professionals can search Uponor on UNIFI Connect for fast, easy download of accurate BIM content.

---

Professionals can search Uponor on UNIFI Connect for fast, easy download of accurate BIM content.

---

Professionals can search Uponor on UNIFI Connect for fast, easy download of accurate BIM content.