November 18, 2020
Uponor North America appoints Brett Boyum Vice President of Marketing & Offerings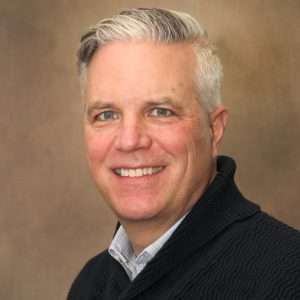 APPLE VALLEY, MINN., NOV. 18, 2020 — In alignment with its strategic focus on enhancing customer experiences and differentiating through innovation, Uponor North America (Uponor) is pleased to announce the appointment of Brett Boyum to the position of Vice President of Marketing & Offerings and a member of the company's Senior Management Committee.

In this critical role, Boyum will focus on growing business by accelerating the innovation pipeline, managing the product portfolio, connecting the technical aspects of solutions to the needs of Uponor's customers, and building stronger connections between company strategies and customer experiences.
"We believe Brett is a great fit for Uponor, as he will help move our company into the future," said Bill Gray, President, Uponor North America. "Specifically, we were impressed with his range of expertise in creating differentiated solutions to solve customer challenges; a passion for developing strategic portfolio growth opportunities; and an ability to deliver award-winning digital and analog engagement marketing strategies."
Boyum most recently served as Senior Vice President of Marketing for Eden Prairie, Minn.-based Cambria, a leading quartz brand in the surfaces industry. Previously, he worked more than 17 years at Marvin Windows in marketing roles of increasing responsibility, ultimately serving as Vice President, Brand Strategy and User Experience. He also owned a marketing consultancy and worked early in his career at both Recovery Engineering, Inc. (PUR brand) and Northern Hydraulics, Inc.
He earned an MBA from Walden University in Minneapolis, an undergraduate degree from the University of Minnesota, and completed marketing-focused executive development programs at both the University of Minnesota and Columbia Business School.
Download/View
News Release

 MS-Word (.doc)
Download individual images as lo-res (web ready; .jpg; RGB) or hi-res (print ready; .tif; CMYK)

Media contact
Gretchen DeSutter
Manager, Corporate Communications
M  612.257.2633
E  [email protected]
Agency
John O'Reilly or Payton Meyers
GreenHouse Digital + PR
T 815.469.9100
E  [email protected]
E  [email protected]


About Uponor
Apple Valley, Minn.-based Uponor North America strives to be the partner plumbing and HVAC professionals rely on for smart water and energy solutions. The company is helping to advance the construction industry through innovation, education and advocacy focusing on the defining issues of our time: water, energy and labor. An award-winning manufacturer of PEX piping and provider of plumbing, fire safety, radiant heating/cooling, hydronic piping, and pre-insulated piping systems, Uponor offers solutions for new construction, retrofits and remodels in the residential, light commercial and commercial markets. Uponor partnered with Belkin International in 2016 to form Phyn, a new intelligent water company that is revolutionizing the way consumers interact with water and helping solve major challenges facing the global water supply. Recognized for best-in-class manufacturing, sustainability, economic development and as a top workplace, the Uponor group of companies employs more than 4,000 worldwide. Uponor's global headquarters are located in Vantaa, Finland. uponorpro.com
© 2020 Uponor, Inc.
Uponor is a trademark of Uponor Corporation and Uponor, Inc.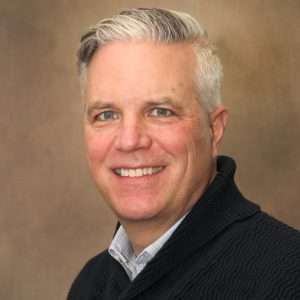 Brett Boyum, Vice President of Marketing & Offerings
Download Lo-Res Image
Download Hi-Res Image

Image Size:  4″ wide x 6″ high
(Lo-Res: 288 × 432 pixels;
Hi-Res: 1200 x 1800 pixels)
[/one_half_last]